---
Resistant against aggressive gases
Thanks to unique technology and novel materials our sensor is fully tolerant against such harmful gases as ammonia.
---
Small size / less energy consumption
The sensing element can be as small as 1 x 1 cm and weigh a few grams. A couple of AA batteries is enough for several months.
---
Wireless and IoT connectable
Easy to install and remove when needed for cleaning. Can be connected to the existing IoT / ventilation system.
Technical description
Optical Gas Sensor technology is based on integrated photonics.Long life and stability: there are no electrical parts in the gas sensitive element, so it is 100% immune against chemical degradation of catalyst as well as against electromagnetic interference.Wide selectivity: sensor can be used for both NH3 and CO2 level control. Also other types of cladding can be used for wide selectivity of different VOCs.Power supply: thanks to the sensor is an all-optical type, it has very low power demand. Only the laser source and optical detectors for output measurements consume electricity.Output signal: all standard output options available – 4-20 mA, digital.Response Time: 0.5-1.3 s depending on the gas.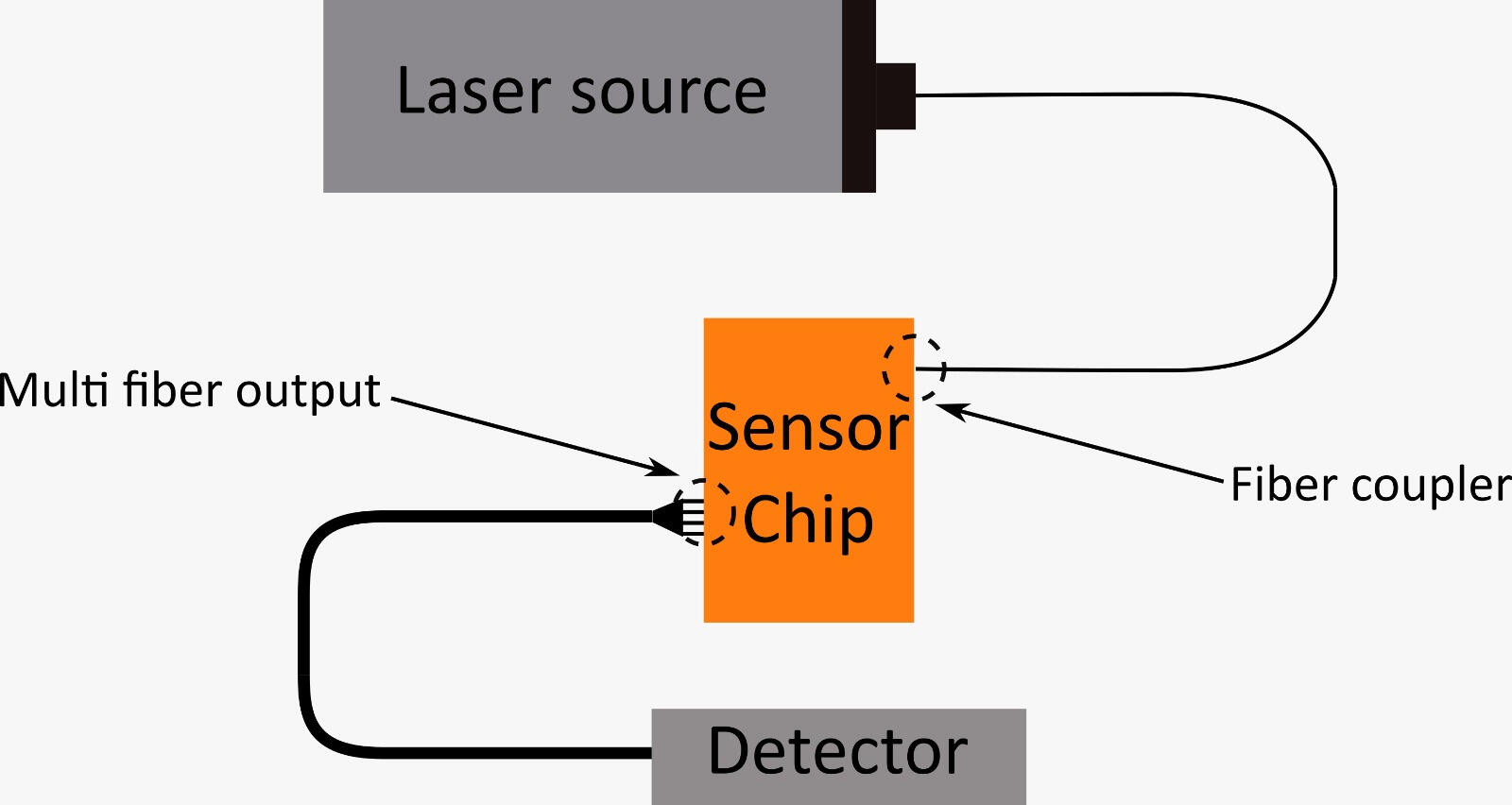 Our team
We are a spin-off from the Institute of Solid State Physics, University of Latvia (ISSP UL)
Valters Slava - CEO

Arturs Bundulis, CTO - senior researcher

Edvīns Letko, PhD - researcher

Aleksejs Bendins - researcher
Contact us
If you are interested to learn more about or product, please let us know!
Email: valters.slava@ogsense.com
Call: +371 28323341